We spent the whole day today at Zion National Park. We parked at the visitor center and took the shuttle to the last stop. We walked along the river on a one mile path with many other visitors to the park. Along the way we took many photographs.
Here is Steve leaning against a rock that is dripping water that has made its way through the rocks and formed a spring.
Arvin is enjoying the walk along the path.
We saw lots of ground squirrels along the way. They were very tame and had obviously been fed by tourists previously.
Our next walk was up to Weeping Rock. This is the view from under the rock.
This stream comes from the water that falls from the Weeping Rock.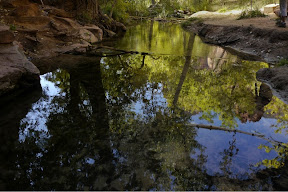 We walked about half a mile down from the Grotto to the Lodge. We relaxed and had fruit smoothies while we waited for the restaurant to open at 5:00.
Steve and I walked across a bridge over the river and took photos as the sun set.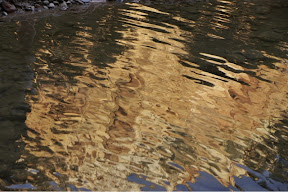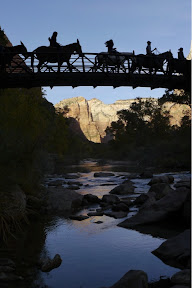 We had a delicious dinner at the Lodge and headed home for a quiet evening of games and photo processing.
- Posted using BlogPress from my iPad