On the way back from Zion to Las Vegas we stopped at Nevada's first state park, Valley of Fire. We drove to the northern most tip of the road and stopped to photograph the amazing white rocks. I fell in love with all of the textures.
We went back down the road and made stops along the way. The colors of the rocks, the textures and the patterns were totally amazing. It was a hot day and though we fried in the sun, we couldn't stop taking pictures. Arvin got too much sun so he spent the last stop in the car in the shade.
At the last stop we found a vast rock valley with stripes of pink, yellow, red, purple and white. The sand there was pink.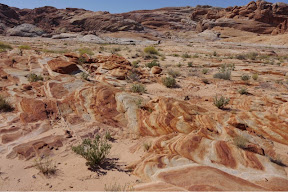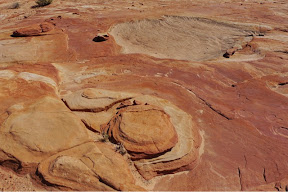 Down by the Visitor's Center there was a huge jumble of orange rock with black desert varnish. The whole park was amazing. We will definitely return.
- Posted using BlogPress from my iPad