We spent a quiet day today. Three of the travelers left early this morning to fly home. Arvin and I slept late. I did the wash and we spent the morning walking around our chateau. After lunch Judy, Arvin and I walked along the Seine beginning at our chateau and ending at the Mairie in Tournados Sur Seine. As we turned around it began to rain and soon was pouring. We had raincoats so Arvin and I kept walking back to the chateau. Judy waited for the storm to blow over. The sun came back out and our neighborhood swan swam up for a handout of stale bread. There was a bag of it tied on our gate for just such an occasion.
Warning on our driveway: It says "Entry Forbidden. Bad Dog." The "bad dog" is Snoopy, the caretaker's dog, whose bark is worse than his bite.
Walk along the Seine below our chateau.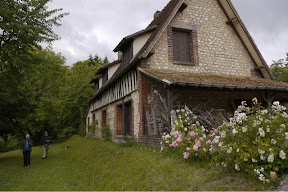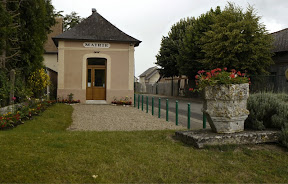 "Our" swan.
- Posted using BlogPress from my iPad
Location:Rue du Beau Soleil,Andé,France