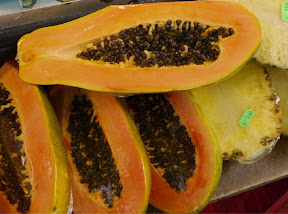 This morning we did the wash. We went to the local Laundromat and figured out how to pay in the central area with the help of the attendant. We started our small load and then took a walk around our neighborhood. When we got back we met a young man who asked if we spoke English. We did of course, and told him all about how to do the wash.
This afternoon we went with Wade, his cousin Pete and Christine to the Musee Marmottan Monet. What an amazing collection they have of Monet's late work and other paintings from his collection. I had my Berthe Morrisot consciousness raised. Her work is amazing and she was a beautiful woman.
In the basement they had an exhibit of the work of Jean and Raoul Dufy. These two brothers painted the same subjects with very distinct styles. I love the work and there was a lot of it. Another new appreciation on my part.
Afterwards we went with Kristine for lunch at a nearby restaurant. Then we walked along the Avenue Mozart looking at stores. We stopped to buy cheese and chocolate. We window shopped at many other stores along the way.
- Posted using BlogPress from my iPad