We went to Vernon to the outdoor market. On the way we stopped at a shop where I saw a perfect present for one of the kids. Judy noticed that the sales lady had a great hairdo. Judy asked me to find out where she got the cut. The gal was happy to lead us to the shop where Judy, Rick and Carol decided to get haircuts. Here they are before the cuts:
Judy
Rick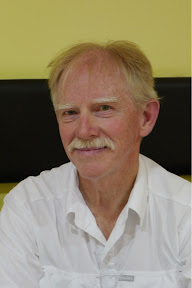 Carol
Here are the three of them ready for the experience. Along with them is Jacqueline, a customer at the shop.
Arvin waited patiently and took photos as did I.
They all got their hair washed.
They all got stylish cuts.
The results were great. Here are Rick and Carol.
Here's Judy back at the shop showing Fabienne, the gal at the shop, the results of the cut.
We finally did get to the Farmer's Market.
Later in the day we all drove to Giverny. We had tickets to go to Monet's garden after hours at a special time for artists. I took a couple of portraits of Rick and Judy with their new haircuts before we were allowed in at six o'clock.
Monet's Garden.
- Posted using BlogPress from my iPad