A very long day. Up at 8:30 Chicago time. Diddle around until our flight leaves at 4:20 pm. Arrive in Amsterdam around 7 am the next day. By now it is midnight Chicago time but we don't stop to sleep. Instead we spend the day with Ian and Jerien. Here are some photos from our first day in Holland. Ian and Jerien picked us up in the airport and drove us to Friesland in their motor home.
We stopped at the Dyke between Amsterdam and Friesland on the way to Ian and Jerein's house.
We explored their neighborhood a bit and ate lunch before taking a bit of a drive in the area. We stopped at Saint Martin's Church where a long time member gave us a tour.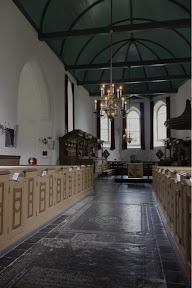 Then we went for "a ramble" walking among farms and enjoying the lovely day.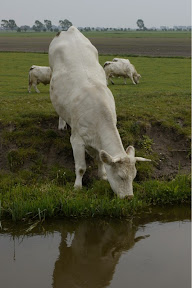 - Photos taken with Panasonic GH2. Posted using BlogPress from my iPad
Location:Oenemadyk,Wirdum,Netherlands